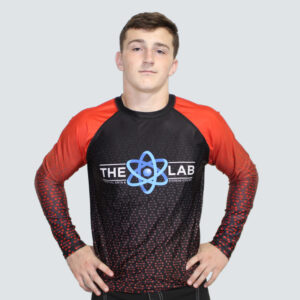 Ian Weingaertner started training in karate when he was four years old and Jiu-Jitsu at the age of six. He earned his black belt in Karate in 2017 and is currently a blue belt in Jiu-Jitsu. Ian loves to compete in grappling tournaments and super fights as often as possible. He is the reigning "Battle 4 the Ages" absolute champion. Helping to teach the "littles" is one of his favorite parts of being on the leadership team. Ian also enjoys wrestling on the Queens Annes county varsity wrestling team in high school. He excels at incorporating his wrestling into Jiu-Jitsu and teaches the younger students new wrestling techniques as well.
---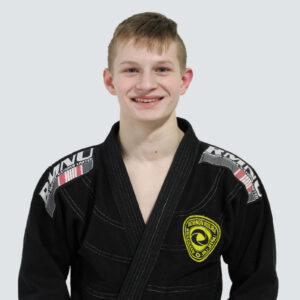 Andre began wrestling at age 8 in 2011. In 2012, he finished 2nd in the state wrestling tournament. He currently wrestles for St. Michaels HS at 126lbs. He began his Jiu-Jitsu career in 2015 under John Givens. Andre is a fierce competitor, earning many 1st place tournament wins as well as Super Fight wins. He currently holds the rank of a yellow/black stripe belt and enjoys teaching the "littles" during Jiu-Jitsu classes.
---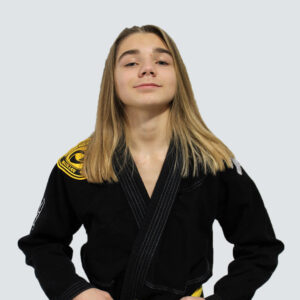 Nick Jones is a model student. He started Jiu-Jitsu in 2014 and quickly found a passion for the sport. Over the past 4 years, Nick has become a savvy competitor earning many victories that were won in just under a minute! Jiu-Jitsu has built Nick's confidence, and he now looks to share his passion with others joining the leadership team.

---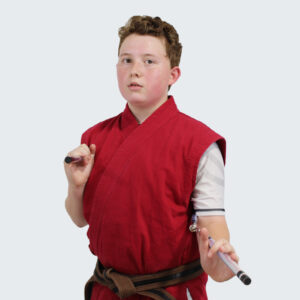 Karter Huff started his martial arts journey in 2014 when he was 8 yrs old. He is currently a brown/black belt in karate and a gray/black belt in Jiu-Jitsu. He shares his love of martial arts by helping other children reach their goals. Karter started assisting Ms. Kari teach in 2016 at the age of 10. He has won and competed in many karate tournaments as well. He is trained in the following weapons: bow staff, nunchucks, sword, kamas, kali, sai and knife disarms. His weapon of choice is nunchucks. He has also learned some tricking and techniques from an award winning martial artist. When not doing martial arts, Karter plays electric guitar, saxophone and drums. He also loves rebuilding his future car with his father and loves to run races with his mom.
CPR certified 2019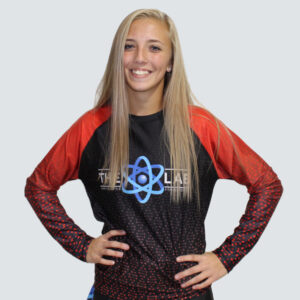 Leanna Kennedy enjoys high school, soccer, jiu-jitsu and is active in her church youth group.